Custom content
Hiya! I'm the whimsical magician behind the designs here at Tucreate!
For more than a decade, I've been on a magical journey, conjuring art that's designed to ignite joy and set hearts aglow, crafting art that sparks joy. Guess what? I've decided it's time to reveal my secret mission, and I'm inviting you to be a part of this whimsical adventure! :)
My true calling is to sprinkle positivity and inspiration into every corner of your world. Whether it's through the charm of a sticker, a magical phrase on a T-shirt or the creation of something entirely new, I'm here to remind you that magic is everywhere, and joy can be found in the little corners and thingamabobs.
So, let's embark on this artistic escapade together, and let's sprinkle magic into the world. Will you join me on this extraordinary journey?
Let's embark on this artistic adventure together, and let's paint smiles on loads of faces!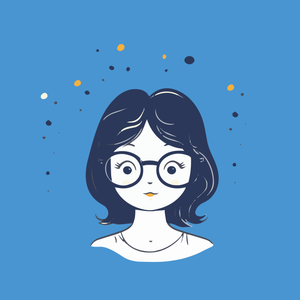 Custom content